Our News
Why we implement improvement ideas in Dacsa Group
The improvement ideas are a simple but very powerful staff involvement tool that aims to give a voice to all those who work at the Dacsa Group. This is in order to give the opportunity to those who better understand the details and functions of their jobs, to generate ideas and changes that improve those conditions, seeing themselves reflected in aspects of safety, quality, greater productivity, cost savings, etc …
Many years ago, at the Dacsa Group, we implemented the improvement ideas system, which has been updated to become the one we have today. The system was launched, along with the start of the implementation of the Espiga System, in 2014. Since then, in only the Valencia plant, more than 600 ideas have been contributed by the people who work there, of which almost 60% have already been implemented.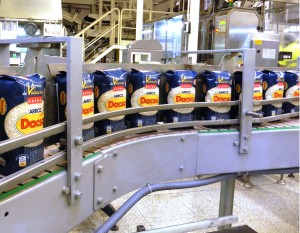 This whole system is the result of the motivation that moves us: to share in the improvement and advancement of all parties involved in this process, especially the real experts, who are the ones who carry out their work, day by day, in the best way they are able, and hence, putting tools at their disposal  so that these conditions can be constantly improved.
Since its inception, many ideas have been carried out in all areas of the company. These ideas have considerably improved the environmental and working conditions of many of our colleagues, in aspects such as safety, improving productivity, saving costs, etc  ….
The viability of each and every one of the improvement proposals received are technically and economically studied and an answer is always given to the person who made the proposal. Every 3 months an assessment is made of all ideas accepted and studied and, depending on the number of ideas received, they reward up to four of them based on criteria that measures improvements achieved.
Thanks to this system, every day all our facilities are a little more secure, efficient and democratic. The people who work at Dacsa Group are the ones who make their contributions as experts in their field and these contributions help us to keep on growing.