Our News
Town Hall Meetings at Dacsa Group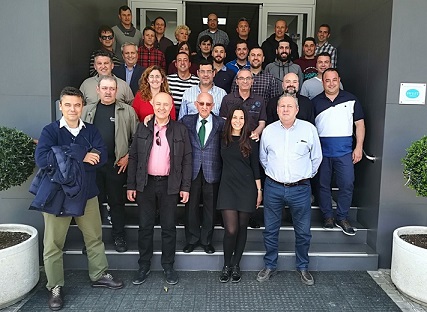 A Town Hall Meeting is a corporate meeting between all members of the company in which an exchange of relevant information is made in relation to the life of the company. It is a time to celebrate the successes and to explain the challenges we will face in the future.
This year, Town Hall Meetings have been established at Dacsa Group. In these meetings, our General Manager, Santiago Martín, presented the results of the company for 2018 at the global level, as well as the performance of each plant and the forecast for the year 2019.
During these days, we took the opportunity to highlight the importance of some of our values ​​such as safety, the importance of customer service and our orientation towards continuous improvement.
In addition, we wanted to make a small tribute to the plants that improved the most during last year (2018) , so they have received a trophy in the following categories:
– SAFETY EXCELLENCE AWARD
– MANUFACTURING EXCELLENCE AWARD
– CUSTOMER FOCUS AWARD
Congratulations to all the winners!