Our News
The importance of taking care in the choice of ingredients for Baby Food.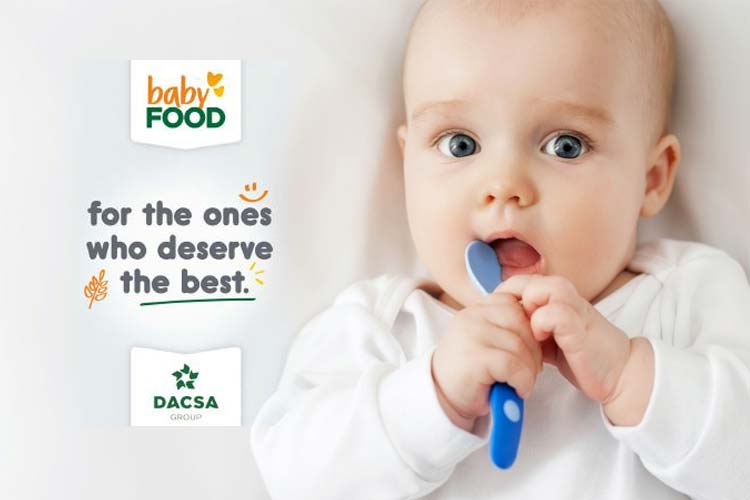 A healthy, balanced and natural diet is essential for children's development. For this reason, a good diet should start from an early age and thus lay the foundations for proper nutritional health.
Food is the basis for the correct functioning of the body, growth and development. Moreover, it is during childhood that eating habits are established, so instilling correct habits at an early age contributes positively to laying the foundations for a correct diet for life.
For this reason, it is vital that we take care of the ingredients used in the baby food our children eat. At Dacsa Group we work to create natural, healthier and more sustainable ingredients for children.
Our line of BabyFood ingredients developed by our group is, in fact, present in a large number of baby food products.
Sustainable ingredients through which we also take care of our environment, we cultivate with the best ingredients that respect the environment and the surroundings. We ensure that our raw materials meet all the requirements thanks to a complete quality control that ensures traceability from the field to the final product.
To this end, we work closely with farmers to improve techniques by means of a code of good practice, which promotes more efficient cultivation, and is also more respectful of resources.
In addition, we carry out controls in external accredited laboratories to guarantee high value products, within the high standards of food safety.
Thanks to this, we guarantee the quality of our raw materials to offer baby food producers the best for Baby Food.
At Dacsa Group we have a great deal of experience and knowledge accumulated over the years in the area of natural and organic flours, which is why we offer the baby food market products derived from rice, corn, lentils and chickpeas. Gluten free, allergen free and Non GMO products.
Our broad portfolio of derivatives of these natural products ranges from semolina and rice flour to maize flour and lentils. A wide variety of natural raw materials for baby food producers to use as a basis for their products.
As a result, we have been able to develop numerous co-creation projects with our customers, developing tailor made solutions for customers to expand their product portfolio and offer to the market.
The ingredients in Dacsa Group's BabyFood range are used as the basis for products such as cereal bars, breakfast cereals, snacks, pasta, sauces and creams.
Quality products for baby food thanks to the natural, healthy and sustainable ingredients they are made from.
Dacsa Group's babyfood line is one more way of helping society by offering only natural and quality ingredients, especially when they are intended for the youngest, at a time when food is more important than ever.