GROW PROFESSIONALLY
in the food sector
You may only know a part of who we are, but undoubtedly, you have been our customer for much longer than you might think. If you use the best rice in your recipes, have breakfast cereals, drink beer or buy gluten-free products, surely we have had a lot to do with this. Go ahead and discover what it would be like to work with us.

Call us on (+34) 901 100 444

with any questions or queries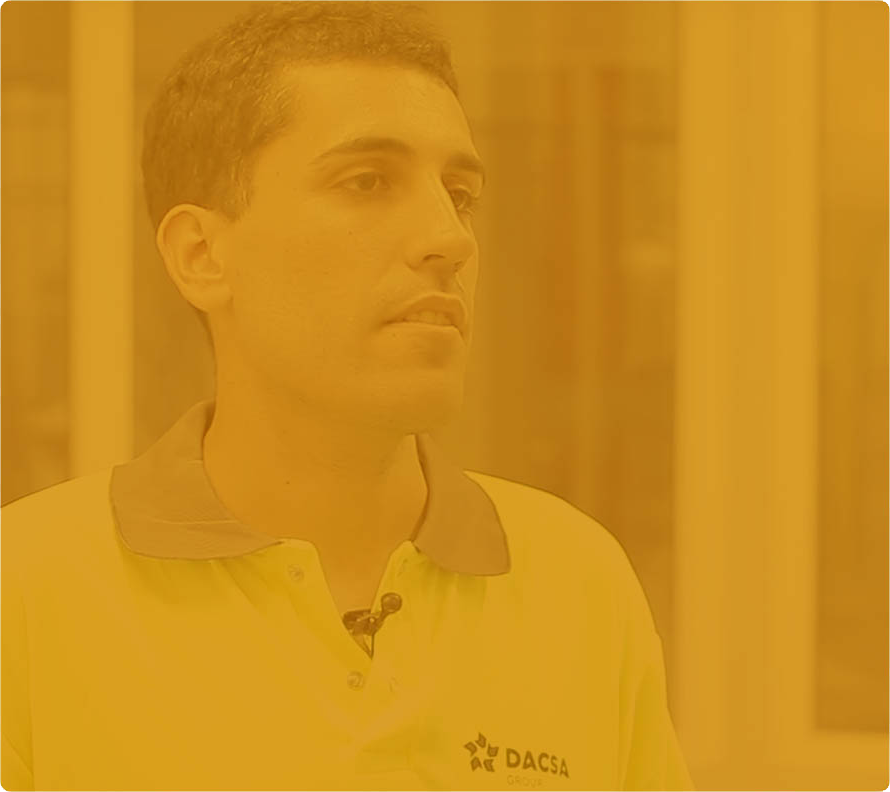 Is it you?
People who want to add value and are excited to leave their mark. People who know how to lead by example, delegate with confidence and without fear of making mistakes or of opening a dialogue. People capable of generating vision in others, to address difficulties as opportunities.
Real people who, like you, persist every day to achieve their goals.
Career Oportunities
We all participate in the transformation and we are important in the change process, nobody is left out. Humility and respect are key to achieving this.
We have a clear international vocation and both innovation and continuous improvement drive our growth.
Here we contribute value, promote talent and value everyone´s contribution.
The experience of working at Dacsa Group
We boost talent and are in continuous evolution.
We promote our values
Fulfilling what we say. We follow a clear direction, with strategic improvement lines  that are well defined, communicated and shared.
Our own leadership model
We speak to each other in a direct, simple, and natural way. Our own Leadership Model encourages us to work as a team.
Dynamic company
We are constantly growing, with challenging and attractive projects, where you can make your professional project a reality.
Development programme
Our development programmes and quality training are fundamental pillars to growth and promotion.
Programa GTM "GROWTH TO MANAGEMENT PROGRAMME"
Our colleague Ignacio Valls explains to us in this video the GTM "Growth to Management Program", in which he has participated over the last two years. This program aims to develop the talent of people with high potential in Dacsa Group, where it allows you, for a period of two years, to get to know the areas of the company aligned with your interests and skills.
View video
We all participate in the transformation and we are important in the change process, nobody is left out. Humility and respect are key.
"I started at DACSA in 2001. I began as a Cogeneration Operator, then I switched to the maintenance team, and over the years I´ve risen to Maintenance Coordinator at the Valencia plant. DACSA gave me the opportunity to develop my career and that´s why it´s my challenge to make my team grow, too."
Jesús Vilata
Maintenance Coordinator at the Valencia plant
"Working at DACSA since 2014. I began as Product Manager, and after that I made my way through several departments. I´m now Group Specialities Sales Manager at Molendum Ingredients a company that provides food solutions for the DACSA Group. What I like most about DACSA is you never get bored and we have the necessary resources."
Jesús Gonzalez
Group Specialities Sales Manager
"I´ve been working for DACSA since 2016. I work at the granulator. One of the things I like best about DACSA is you always learn something new, and the atmosphere with my fellow workers is really good."

Vicente Ferrando
Granulator
Learn about our value proposal
Discover how Dacsa Group really cares about people and their development.
We never forget that every opinion is important, makes us reflect and helps us to keep working on our improvement areas.
Listen to real testimonies about the experience of working at Dacsa Group: why they like to work here, and what they are proud of.
View video
Dacsa Group is a company where training generates motivation in people, increasing their commitment. We know that a very important part of the company's growth and success is based on our people. More than 15,252 hours in training activities have been Dacsa Group's response to the needs and interests, collected directly from each person in 2022. This year, training has increased by 18% compared to 2021, with a ratio of 34 hours of training per person and a 12% increase in online training compared to the previous year.
TRAINING SUMMARY 2021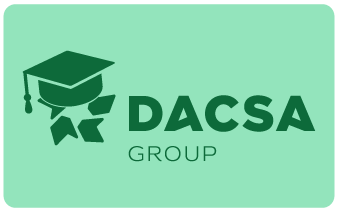 We have defined our own leadership model as an inspiration for people working here at Dacsa Group and we are committed to developing it throughout the company.