Our News
One more chromosome. Only that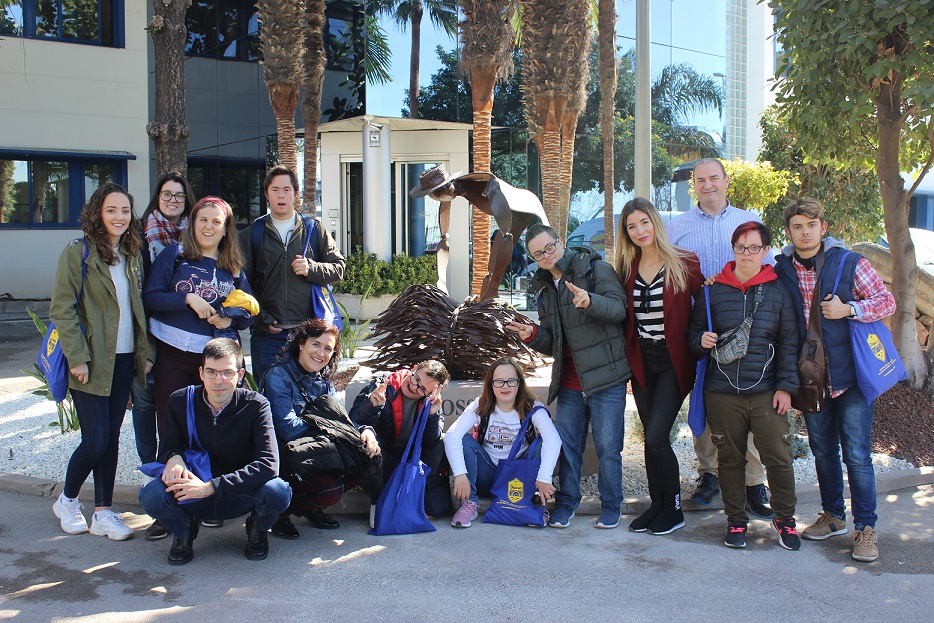 Today, Down Syndrome Day is celebrated worldwide.  One in every 700 babies born around the world has this condition. At Dacsa Group we have been collaborating for some time with the Asindown Foundation. This organisation was founded in 1989 by families with children that have Down syndrome. This foundation works towards the full integration of people with Down Syndrome both in work and education, as well as socially.
In 2017 we sponsored the short film Distintos, directed by Josevi García Herrero, in which, in a comedic way, they talk openly about the adventures of two young people with Down Syndrome who want to attend an Alejandro Sanz concert.
In 2018, we recruited our colleague Miguel Rosique, a member of the Asindown Foundation,  into the Dacsa Group and since he has been part of our company, we have learned a lot about integration and fellowship. Miguel has been with us for a year now and has become a great representative of our company. A few weeks ago, he gave his first talk to some of his friends from the Asindown Foundation.
We have also collaborated with the Asindown Foundation on other activities, such as the calendar they produce every year with the VCF players, or with the Mediterranean Marketing Club.
This year, in addition, the Asindown Foundation celebrates its 30th year. Many things have changed in this time, but many more have to keep on changing. For that reason,  at Dacsa Group we will keep collaborating with them on new and exciting projects.