Our News
"EMPLOYEE JOURNEY MAP – CONNECTING WITH OUR PEOPLE TO EVOLVE"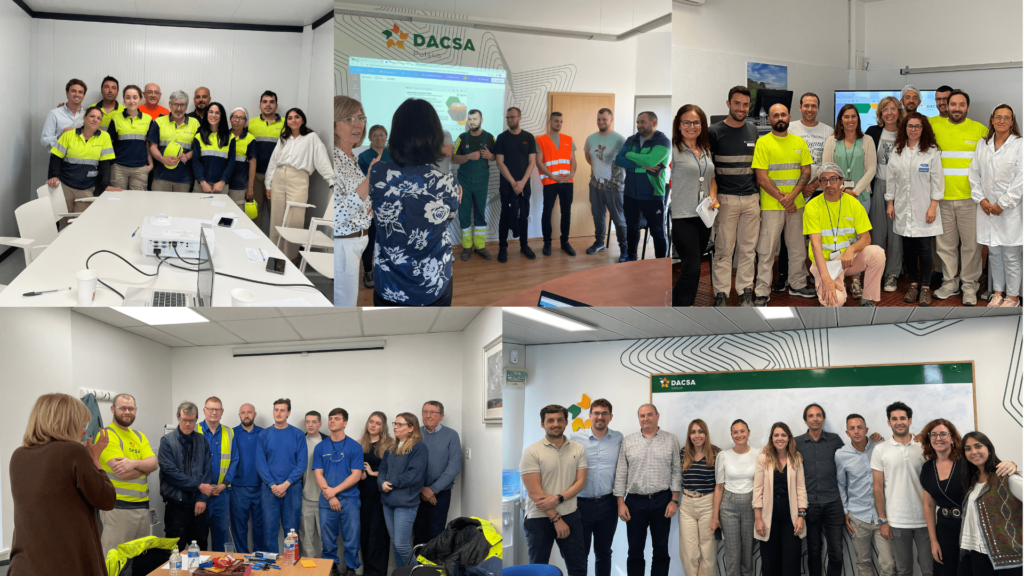 Organizations are increasingly recognizing that people are their most valuable asset and are willing to invest in innovative strategies to ensure that each individual's journey is unique.
The importance of listening to and improving the employee experience has never been more crucial. Therefore, Dacsa Group has been working on a project called the "Employee Journey Map" throughout this year, with the aim of identifying areas where the company can improve through an action plan to enhance the experience of our teams and, consequently, improve the experience of our individuals.
The Employee Journey Map has been carried out in all the Group's plants (Spain, Portugal, the United Kingdom, Poland, and Ukraine) with 187 responses in our survey and more than 136 participants in the group dynamics conducted in all the group's plants.
The milestone of the Employee Journey Map has been on 7 significant milestones/points of contact between individuals and the organization: Recruitment and Hiring, Onboarding, Engagement, Development and Progress, Relationships and Culture, and Exits. The results clearly contribute to prioritizing improvements supported by the Corporate People Area and provide information from two perspectives:
Measuring the degree of people's knowledge about the company's policies, processes and benefits. This is essential to determine which are developed or not at each workplace.
Understanding people's satisfaction with the activities and processes that the company has in relation to the 7 milestones of the employee journey analyzed in surveys and group dynamics.
Based on these results, a proposal for multiple solutions has been developed, tailored to each plant or workplace and adapted to each life stage of the people working at Dacsa, promoting intergenerational integration.
The Employee Journey Map is an inspiring example of how Dacsa Group is committed to enhancing the experience of individuals at all stages of their professional journey. This project not only strengthens the bonds between the organization and its teams but also promotes a culture of commitment, inclusion, innovation and excellence, making individuals feel heard and valued.