Our News
Dacsa Group will be present in Anuga 2023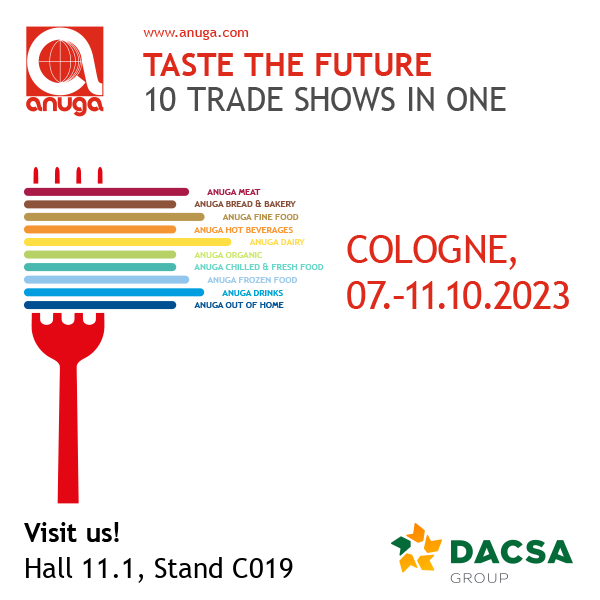 From October 7 to 11, the German city of Cologne will host Anuga 2023, the world's leading trade fair for food for trade, gastronomy and consumption outside the home.
The fair is held every two years and brings together ten different trade fairs: Anuga Culinary Concepts, Anuga Frozen Food, Anuga Meat, Anuga Hot Beverages, Anuga Fine Food, Anuga Drinks, Anuga Organic, Anuga Dairy, Anuga Chilled & Fresh Food, Anuga Bread & Bakery.
On this occasion, Dacsa Group attended showcasing different proposals under the brands Arroz Dacsa, Hi Vegs!, La Campaña and Natur Dacsa, to offer attendees the latest innovations and products launched onto the market.
In this year's edition, Anuga focuses on the current theme of sustainable growth, with the proposal to offer solutions and proposals to move towards a more sustainable food future.
Under this theme a comprehensive program is articulated that, together with the exhibitors, offers attendees an overview of the current situation and future of the sector. Different topics will be discussed, such as how to reconcile economic growth and sustainability, as well as the approaches to sustainable growth and which paths and solutions are feasible worldwide.