Our News
Dacsa Group renews its commitment with PayaSOSpital to brighten the lives of hospitalised children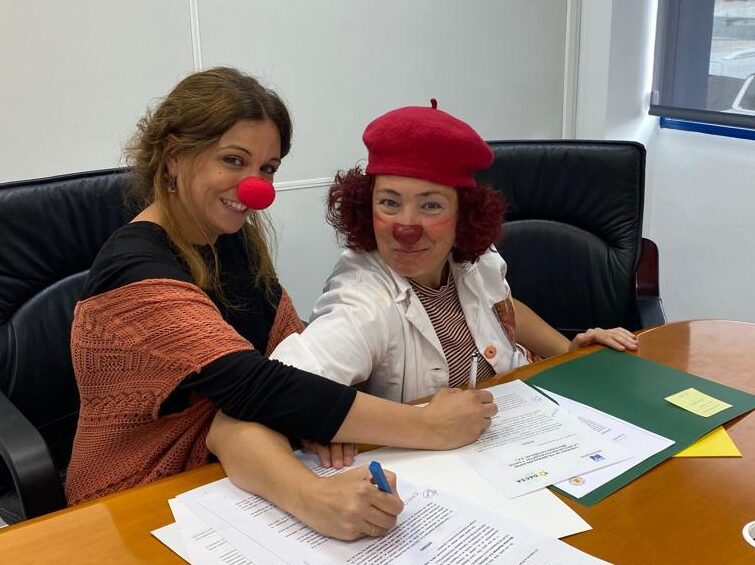 For the fourth consecutive year, Dacsa Group has renewed its collaboration agreement with the PayaSOSpital Association, a non-profit organisation dedicated to bringing joy to children admitted to hospitals in the Valencia Region.
We could not be more aligned with the proposal and work of this organisation, which  is responsible, every day, for improving the lives of children hospitalised in the eight hospitals that participate throughout the Valencian territory.
To do this, they have professional clowns who visit the children to provide them with performances adapted to the situation of each child and coordinated with the health staff. The aim is to make them forget, for a moment, the experience they are going through and to put a smile on their faces.
This is a task that PayaSOSpital has been carrying out since 1997, more than 25 years helping children to cope better with hospital stays, de-dramatising the medical environment and offering moments of relaxation and distraction through humour, laughter and fantasy.
In addition, the activities also aim to facilitate the children's communication with their environment, helping them to accept their own hospitalisation and even to collaborate with the therapies they require.
A mission that is possible thanks to the collaboration of entities that, like Dacsa, support the project so that the activities can be carried out.
These activities are carried out in close coordination with the medical team, who often request the presence of the clowns to alleviate the stress and anxiety associated with certain treatments.
For Dacsa Group it is a real pleasure to collaborate with the PayaSOSpital Association and contribute to improving the situation of children in the Valencia Region, an initiative that reflects the social values that Dacsa Group promotes and represents.