Our News
Dacsa Group expands its sales catalog for Mercadona supermarkets
The new range of products of large distribution of Molendum Ingredients (a Dacsa Group company) has already reached the Mercadona supermarket's shelves, we can find these in its section of flour and bread grated.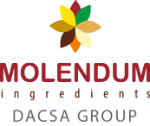 Molendum Ingredients is a subsidiary of Dacsa Group, which is headquartered in Zamora and was created in 2014, this company is dedicated to the development of natural ingredients for industrial customers, with three different production lines. In its main lines of work include the milling of legumes and ancestral cereals, the production of pregelatinized flours and the production of gluten-free grated breads.
The products that can already be found in the Mercadona supermarket's shelves, under their own Hacendado brand are: a mix for bread, bread crumbs and a mix for sponge cake, all of them gluten-free and even, the last one, with optional lactose-free use.
Dacsa Group confirms that 'we are committed to ensure that gluten-free food does not mean an extra cost for families and this is an important line of work for us'. In the next few months, Dacsa Group will also launch its own brand, which will continue working on the line of gluten-free products based on legumes and ancestral cereals.