Our News
Dacsa Group at Euromaisiers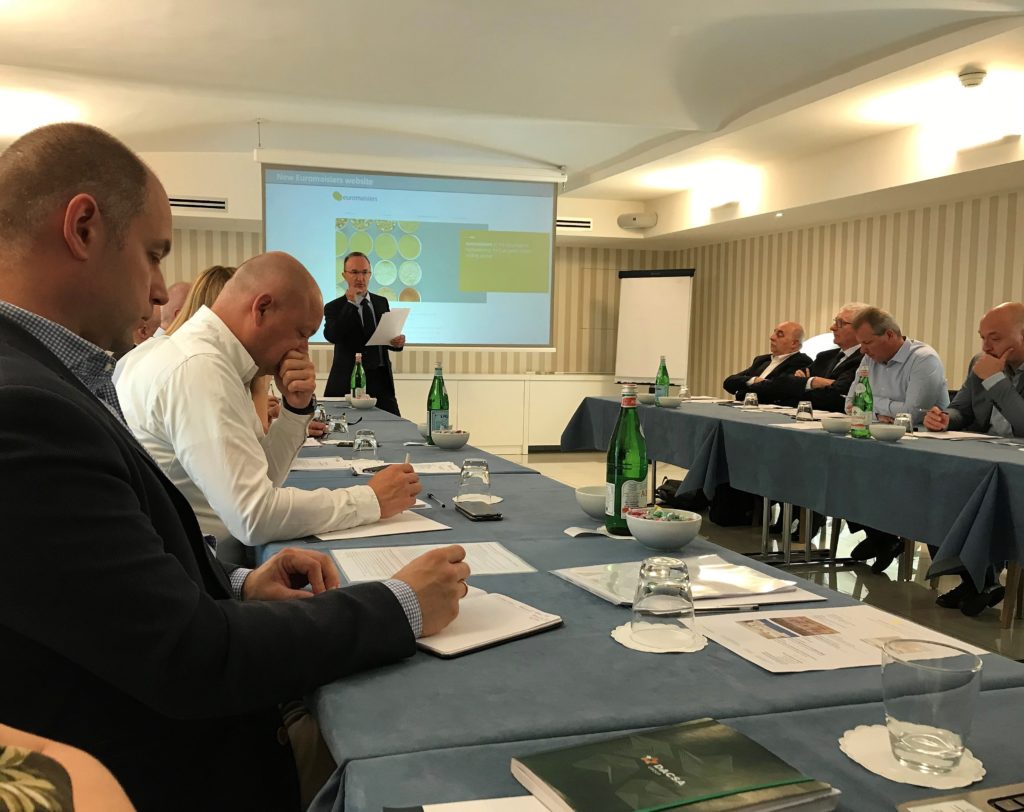 The annual meeting of Euromaisiers took place in Turin, Italy on May 24th.
Euromaisiers is an association that was created in the 80´s to give a voice to companies engaged in corn milling in Europe. Corn milling has specific needs which are different to the milling of other cereals such as wheat and, for that reason, it was necessary to create an association to defend these interests in the European Union.
Today, Euromaisiers is composed of more than 20 companies from more than 10 countries in the European Union. Its headquarters are in Belgium and its governing body is composed of a president and two vice-presidents (one for northern Europe and one for southern) who are elected every four years. The members of this association process 90% of the corn supply in Europe for the production of flours, semolina, brewery grits, and co-products.
This year, some of our colleagues from Dacsa Group attended the meeting: Santiago Martín, General Manager at Dacsa Group and Jochen Poenitz, Group Market Intelligence Manager, who was president of the association for more than 14 years. Also attending this important sectoral event were our colleagues: Pilar González, Colin Clarke, Adam Drozdowski, and Vincent Boehm.
Some of the issues that are discussed in assemblies such as the one that took place last week are the technical barriers which the corn milling sector faces, as well as the different European regulations on contaminants and legislation.
Food security and sustainability are also two of the issues that most concern our sector. Belonging to a society of which we are all part and how to help minimize our impact is our focus.