Our News
First edition of "Creating future at Dacsa Group"
In September, has started the first edition of "Creating future at Dacsa Group", aimed at people with potential, who can grow professionally at the company and make the company grow.
The program organized and prepared by ESIC Business School and Dacsa People Department was inaugurated by Araceli Ciscar, Executive Director, and Agustín Carrilero, ESIC General Manager, where they encouraged participants to train in the main business areas of a company, as well as to develop to the maximum soft skills, necessary to direct responsibilities, to lead themselves and those around them.
"Creating future at Dacsa" is a 10-month program, customized to Dacsa, where 20 participants from plants in Spain and Portugal were selected to participate in this first edition. The objectives that the program intends in this and future editions are the following:
Contribute to the development of talent for the generational renewal of management teams.
Develop social skills to increase the efficiency and productivity of the teams they have or will be in charge of.
Update essential knowledges and provide a multidisciplinary vision in the strategic areas of Dacsa Group (Operations and Logistics, Sales, Marketing, Purchasing, Innovation and Finance).
We hope it will be the first edition of many more and the experience will be positive.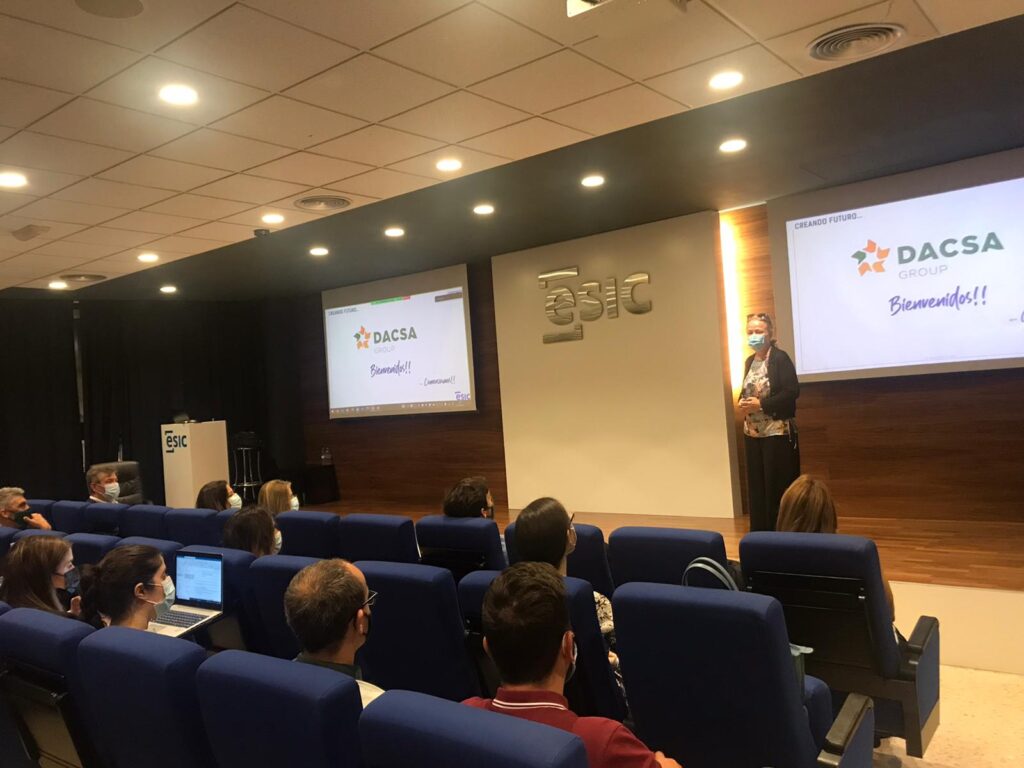 Enjoy the program!