Our News
Coeliac Day: Dacsa Group and its support for coeliacs with its gluten-free products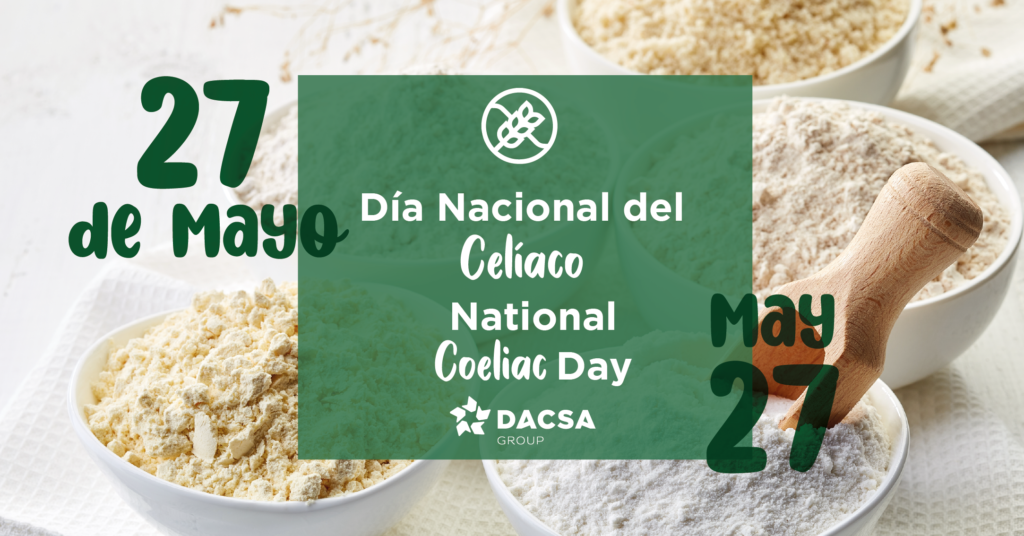 Every 27th of May, Spain celebrates National Coeliac Day, or Coeliac Disease Day. The aim of this commemoration is to normalise the situation of people with the coeliac condition and give them prominence.
Coeliac disease is a condition that causes patients to be intolerant to gluten. This protein is found in most cereals such as wheat, oats, barley and rye.
Nowadays, thanks to knowledge and the development of research, people with coeliac disease can lead a normal life, provided they follow the guidelines recommended by medical specialists.
To this end, information about the condition and the involvement of companies, especially the food sector, is vital in order to offer an increasing number of gluten-free products and foods.
Examples include, Natur Dacsa products, the Dacsa Group's 100% gluten-free range, and our Arroz Dacsa rice. Healthy, easy-to-prepare and allergen-free products ranging from basic flour to multi-purpose preparations, bakery products, falafel or pastries. Products obtained from cereal flours, ancestral grains or legumes to meet new food trends.
The celebration of Coeliac's Day makes this disease, which affects 1% of the Spanish population, visible, turning this day into a day to fight for the rights of people with coeliac disease and to raise awareness of the disease among all sectors of society.
At Dacsa Group we will continue to research in order to offer the market an increasing number of gluten-free products to facilitate the daily lives of people with coeliac disease.