Arroz Dacsa strengthens rice donations during the exceptional situation caused by Coronavirus to meet the demands of those most in need.
The Valencian brand Arroz Dacsa, belonging to the Dacsa Group, has delivered 150,000 kg of rice to various social entities in the Valencian Community, among which are The Food Bank, "Caritas", Red Cross and "Casa Caridad", for families in a situation of vulnerability aggravated by the Coronavirus crisis.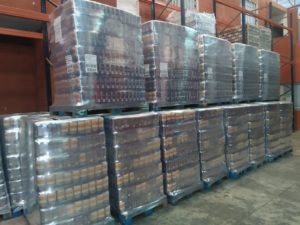 The donations of rice are already in the warehouses of the different associations for immediate distribution among those most in need.
Arroz Dacsa will continue its work to support the different associations to meet the collective needs of those who are affected by the Coronavirus Crisis.